Practical, Tiny & Subtle. TileRec is much more than just the slimmest mini MP3 voice recorder.
Sound is all around us, all the time. Sometimes we ignore it, sometimes we cherish it.
But why is sound so important?
We spend everyday hearing and listening, it is part of our lives. Sound is influential, it can be informative, educational, conclusive, emotive, and many other things for us.
The problem is people remember only 30% of what they hear. Smartphones can do the 'work', they are certainly not built to be digital voice recorders.
So why not try the better solution?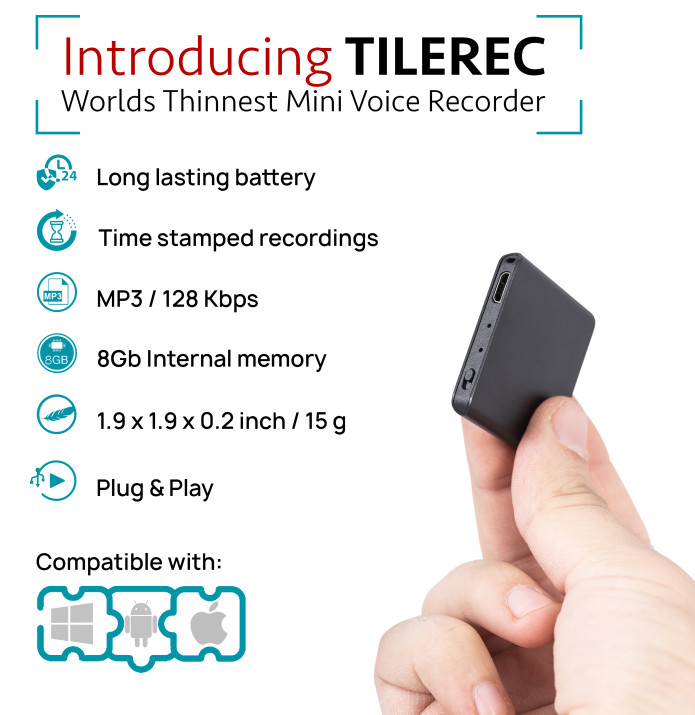 Born from a team of researchers and engineers who spend many hours in front of a computer, TileRec is our constant reminder to take a walk and "stop and smell the roses", so to speak.